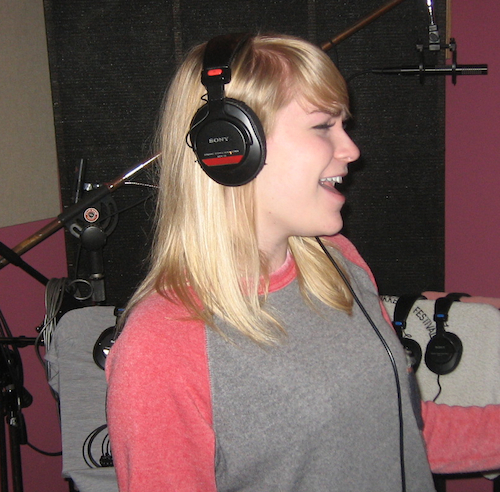 Brighton Gray
Student2Artist Program
"I am very proud to say that I've worked with such a wonderful musician and teacher as Rob Mullins.
This experience has been extremely educational as well as amazing. While working with Rob on these songs,
I've been musically challenged but very rewarded. I'd like to thank Rob for giving me the opporunity to perform
his arrangements and songs with him. Through his incredible connections he was able to include some extremely talented artists to perform on the tracks. It has truly been an honor to record and perform with Rob especially to be given the opportunity to record a Rob Mullins original song 'Cool Water in the Summertime.' I'm looking forward to even more great experiences with such a wonderful mentor and teacher!"-Brighton Gray

Professional work completed:

Lead and background vocals on Cool Water in the Summertime by Rob Mullins, live performance at the NAMM Show, Anaheim Convention Center, Anaheim, CA.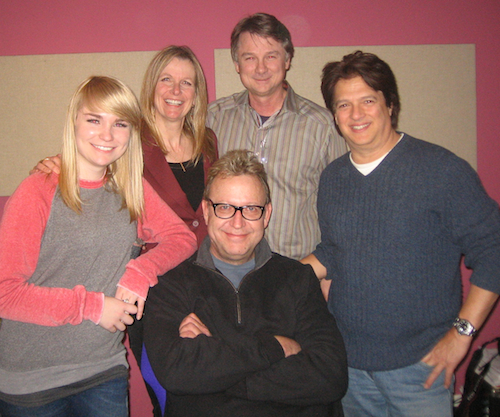 Standing left to right: Brighton Gray, Kim Gray, Stacie Gray, Carmen Grillo. Seated, Rob Mullins.


"Brighton is a very gifted singer who came to my teaching program through the family of my high school friend Michelle D. Isom. Her father Stacie Gray signed up for a studio recording class with me over Skype and Brighton started piano lessons and music theory class with me as well. After doing a professional evaluation on her voice, I suggested to Stacie that he bring her to Los Angeles to be part of my Student2Artist program where talented singers and musicians have the opportunity of performing in the recording studio with me and/or doing live shows so that they can broaden their academic experiences in ways only possible through the professional community which I associated with.

Based on her hard work, co-operative attitude, and strong spiritual values, I decided include her on several of my professional recordings. She was able to follow my direction to her as Producer, and did a great job performing with me in January at Anaheim Convention Center. I am sure she will be a rising star in the future!"-Rob Mullins